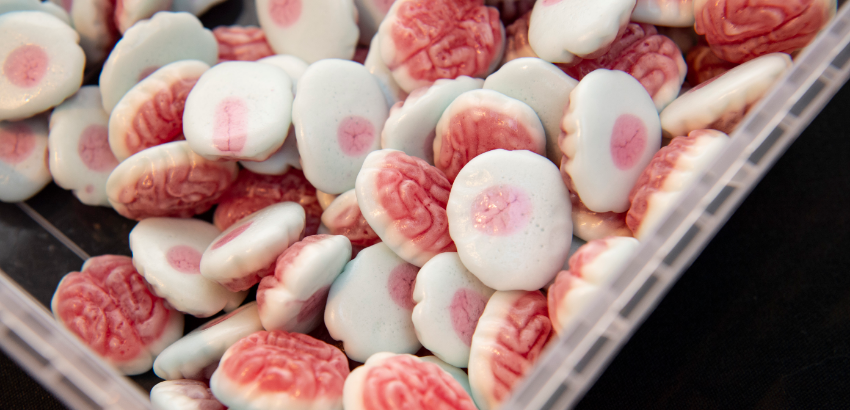 Public engagement ideas for Brain Awareness Week
Are you excited about how your research might help society? Or perhaps you feel frustrated that friends and family believe ideas that aren't supported by scientific evidence? Or perhaps you love your subject and can't wait to spread your enthusiasm for what you're learning with others outside of academia?
Why not take part in Brain Awareness Week on 16-22 March 2020?
Engaging in two-way discussions and conversations with the public helps with accountability, understanding the relevance of your research, and building trust. This is why the British Society for Neuroendocrinology (BSN) has an Outreach and Public Engagement Grant for up to £500 you can apply for at any time.
If you're stuck for ideas, here are some suggestions for engaging adults and children during Brain Awareness Week and beyond:
Host lab tours with students from local schools
Organise a film festival for the local community featuring movies about the brain and hormones with a talk beforehand about your research
Organise a science café for more casual talk about your research, inviting attendees to ask questions and be part of demonstrations
Spread the word on social media! Check out the Brain Awareness Week Social Media Toolkit page for sample posts, and use the official campaign hashtags, #BrainAwarenessWeek and #BrainWeek.
Create a public engagement video about neuroendocrinology for the BSN website and win 500 towards your research – Find out how to enter the competition.
There are plenty more ideas on the Brain Awareness Week website.
Are you taking part in Brain Awareness Week 2020?
If so, get in touch by emailing Agnes Becker, BSN Communications Officer, at comms@neuroendo.org.uk and we'll help spread the word.