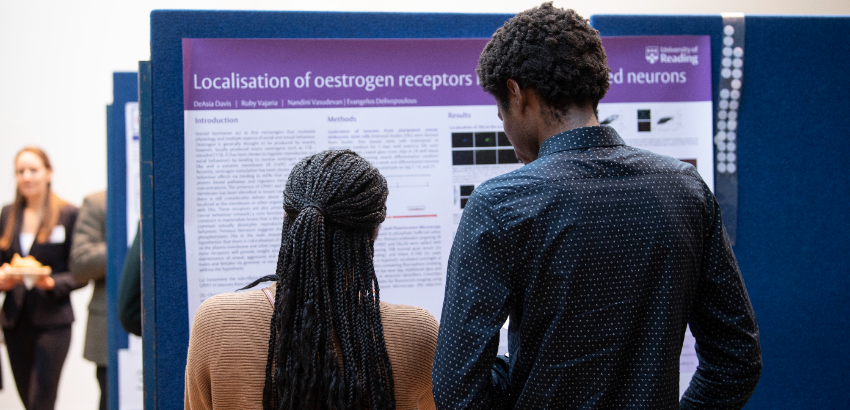 Equality, Diversity and Inclusion
'Like society as a whole, the research community is not immune to biases against people because of their race, gender, religion, disability, or any other aspects of identity. Inclusive knowledge that reflects the world's best thinking is our greatest hope for solving the problems we face. Diverse perspectives lead to more ideas, new avenues of discovery, and more solutions that we might never have seen if everyone involved with research thought the same way and experienced the world in the same way. But despite some progress, research isn't as diverse or inclusive as it needs to be….'

- excerpt from: Mia Ricci A Report on Diversity, Equity, and Inclusion: Why Wiley? Why Research Publishing? February 2021
The British Society for Neuroendocrinology is committed to creating a scientific society that celebrates equality, diversity and inclusion (EDI) among all its members. Following a review of EDI practices at the BSN in June 2020, the Society's Board of Trustees developed an EDI strategy that aimed to incorporate a proactive approach towards ascertaining, fostering and improving EDI practices in BSN, that would be beneficial for ALL members, including those from underrepresented and disadvantaged groups.
Three goals were defined for 2021/2022:
Survey the BSN membership community to understand member diversity and perceptions relating to EDI
Synthesise the response and provide feedback to committee and members
Identify appropriate follow-up actions and implement in a timely manner
BSN equality, diversity and inclusion survey results
Following a membership wide survey in May 2021, the Board of Trustees has now published its report on the responses and has identified appropriate follow-up actions to implement.
Join our EDI Sub-committee
We want our actions to be informed by the people who need them. We are therefore looking for a few members who consider themselves at a disadvantage for any reason to join a Sub-committee to work on this. Please contact our EDI Secretary, Dr Chi Udeh-Momoh on c.udeh@imperial.ac.uk.