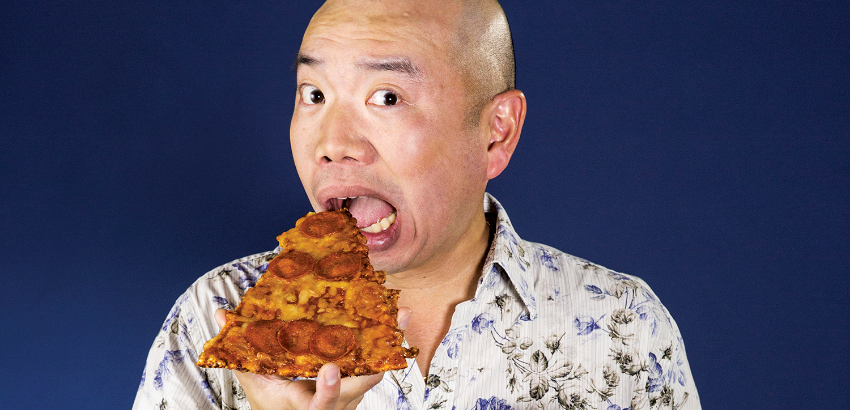 Video comp: Overweight, stressed, late and in love
Public engagement video competition to win £500 towards your research.
Do you love talking about your work to your friends and family? Have you come up with creative ideas to explain your research at science festivals? Or are you a keen videographer who could turn your skills to promoting the field of neuroendocrinology?
We're looking for creative, enthusiastic and inspiring short videos that explain neuroendocrinology to an interested non-specialist audience.
Video judges include Dr Giles Yeo, winner of The Genetics Society's JBS Haldane Lecture in recognition of his outstanding ability to communicate topical subjects in genetics research to an interested lay audience.
Winners will get a £500 bursary towards furthering their research, a video screening at our next Annual Meeting (date TBC due to COVID-19 situation), and have their video uploaded onto the BSN website.
Image above: Could you be the next Giles Yeo? Credit: Scott Chasserot
What are we looking for?
Create a short video explaining one of the topics below to an interested non-specialist, such as a friend or relative. Be as creative as you like – use animation, dance, talk, song, mime, drama! We are looking for videos that explain research clearly and with enthusiasm, creativity and joy.
Topics:
Molecular basis of hormone secretion and action in the CNS
Functional anatomy of neuroendocrine systems
Neuroendocrinology and Society
Biological Timekeeping
Energy and Fluid homeostasis
Growth and Development
Reproduction
Stress
Ideas for inspiration
Eligibility criteria
Any BSN member at any stage of their career in any country of the world can submit a video. The video can be made in a group who, if they win, will have the £500 split equally between them.
Videos must:
Be 1-3 minutes long
Be Creative
Explain why you are researching the topic, how you are answering your research question, what you have found out and what it means to an interested non-specialist. See more in our tips for presenting your work blog.
Filled with real life, relevant examples to illustrate your points
How to apply
Upload your video onto YouTube and paste it into the relevant field when you apply for the prize via the Grant section in MySociety.
APPLY VIA MYSOCIETY: https://my.neuroendo.org.uk/services.php?section=grants&grantid=42
Deadline
Apply by noon GMT on Monday 17 August 2020 Judges Giles Yeo, BSN President Amy Warner, BSN Communications Secretary Preeti Jethwa, BSN Meetings Secretary.
When will you hear?
We will let applicants know by 3 September 2020. The winner will have the money sent directly to them and have their video uploaded onto a new public engagement section of the BSN website (draft heading "How hormones talk to your brain").