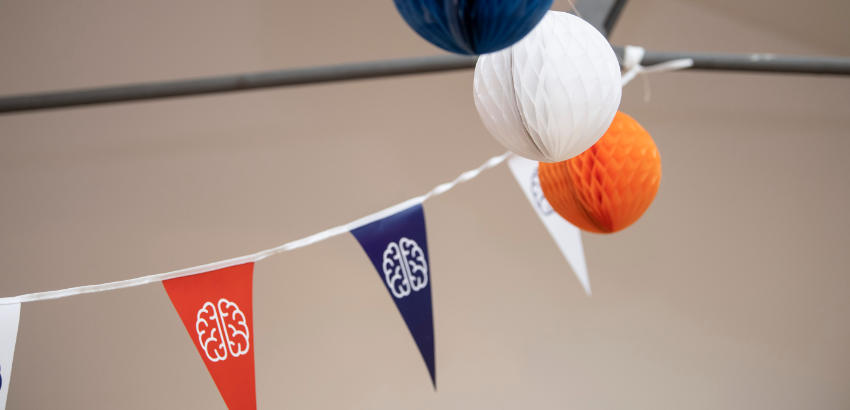 2021 Call for nominations to join the BSN Trustees
The BSN is run by a Committee of Trustees, who serve fixed terms on the Board of Trustees, but may seek re-election at the end of any term. This year we will have three Trustee vacancies, but two of the trustees ending their term are planning to stand for re-election. As such, we are seeking nominations for the Board of Trustees. The Early Career Researcher (ECR) Representative Trustee will automatically be replaced by the current ECR Deputy Representative.
According to the BSN's Rules, the Trustee Committee should reflect all aspects of the BSN community, including:
subject knowledge and balance;
geographical and subject distribution;
gender, ethnic and age balance;
balance of academic, industrial and other relevant experience;
knowledge of and involvement in national and international neuroendocrinology.
The BSN actively encourages nominations of neuroendocrinologists from groups historically under-represented in the field. We also have a vacancy for a clinical liaison so would particularly welcome applications from clinically active members interested in this role.
The BSN is a charity and the Trustees are responsible to the Charity Commission for the governance and management of the charity. Prospective nominees are encouraged to read the relevant Charity Commission information. Trustees serve for a period of three years but may be re-elected for another term. The Committee meets, on average, 3 times per year, but the number of meetings can be influenced by external factors (e.g., Covid-19 contingency plans) and there may be additional meetings over the next two years in light of the International Congress of Neuroendocrinology in 2022 (ICN2022), which is being hosted in Glasgow by the BSN. Committee meetings may occur in association with scientific meetings, be stand-alone Committee meetings, or considering recent experience, be virtual. Trustees may be asked to serve on additional ad hoc or standing sub-committees (e.g., the grants panel).
How to self-nominate or nominate a candidate
If you would like to nominate a candidate, or self-nominate, please complete the form on the website and return to the General Secretary (K.Ellacott@exeter.ac.uk) by 2nd August 2021. Candidates must be nominated by two Ordinary Members of the BSN (Full – Academic or Full - Postdoc). If three or fewer members are nominated (including the Trustees seeking re-election), no election will be required. If there are more than three nominees, an election will be held. The results of any election will be notified to members at the Annual General Meeting (IGM).
Download the nomination form [MS Word]
Board members and positions   

CIO trustee  

Grants committee   

Joined committee  

Re-elected   

Term ends   

Neil Evans   

General secretary  

President elect  

Yes  

2003  

2016  

2020  

2020 

2023  

Helen Christian   

Journal secretary   

Yes  

  

1998  

2017  

2021

Michelle Bellingham  

Treasurer

Yes  

 

2015  

2019  

2022  

Maria Canal   

Membership secretary   

Yes  

  

2011  

2019  

2022  

Waljit Dhillo  

Clinical liaison  

Yes  

2014  

2018  

2021 

Kate Ellacott  

General secretary

Deputy President

Yes  

yes  

2016  

 2020 

2023  

Preeti Jethwa  

Meetings secretary   

Yes  

  

2012  

2016  

2021

Gisela Helfer  

Grants secretary/Chair grants panel

Yes  

yes  

2014  

2016  

2022

Rebecca Dumbell  

Communications secretary

yes  

yes 

2018  

2020 

2023  

Paula Brunton

Deputy Treasurer, Neuroendocrine Briefings co-ordinator

2020

2023

Jo Lewis

Investments sub-committee

yes

2020

2023

Chinedu Udeh-Momoh

Diversity and Inclusion secretary

yes

2020

2023

Allan Herribson

Investments sub-committee

yes

2020

2023

Dave Lyons

ECR representative

2021

2023

Karen Spencer

Ordinary member

yes

2020

2023

Non-voting board members   

  

  

  

  

  

Julian Mercer  

Journal Editor-in-Chief

  

  

2003  

2016, 2020

2023  

Robert Millar

Journal Editor-in-Chief

2020

2023

Vacant

ECR deputy   

  

  

2021

  

2022  

Dave Grattan   

Overseas rep   

  

  

2014  

2018  

2022  

  

  

  

  

  

  

Advisory board  

  

  

  

  

  

Joe Herbert  

chair   

  

  

2007  

2019  

2022  

Stafford Lightman  

  

  

  

2006  

2018  

2021  

John Russell  

  

  

  

2009  

2017  

2021  

Jane Robinson  

  

  

  

2014  

2018  

2021  

John Morris  

  

  

  

2016  

2016  

2020