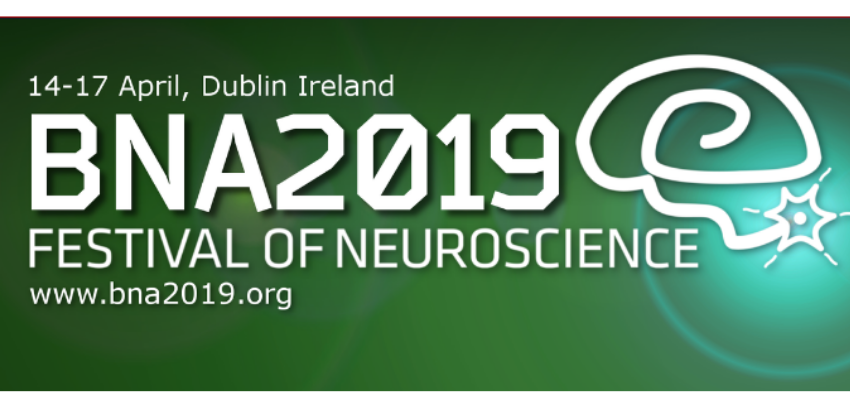 EVENT: BNA2019 - support for BSN members
The 2019 BSN Annual Meeting is being held as part of the BNA2019 Festival of Neuroscience. We are looking forward to welcoming BSN members to the festival.
BNA2019 Festival of Neuroscience
The largest event of its kind throughout Europe in 2019, the British Neuroscience Association - in partnership with Neuroscience Ireland (NI) and the British Society for Neuroendocrinology (BSN) - is delighted to be bringing the international Festival of Neuroscience to Dublin, a city of culture, excitement and neuroscience!
When: 14-17 April 2019
Where: Convention Centre Dublin, Ireland
Website: www.bna2019.org
Early-bird registration deadline: 30 November 2018
BSN stream highlights
Plenary by Professor Lora Heisler, University of Aberdeen, UK, on Hunger games: New insights into the brain control of hunger.
The Alison Douglas lecture given by Dr Jane Robinson, University of Glasgow, UK.
Prize award session for the BSN Michael Harbuz prize winner, Dr Giuseppe Agostino, University of Aberdeen, UK.
BSN sponsored sessions on Kisspeptin: a novel regulator of sex hormone secretion and sexual behaviour, The neuroendocrinology of programmed rheostasis and I
Workshops for Early Stage Researchers on How a journal handles your paper and Big Data: Management, modelling & collaboration.
Read more about the BSN stream at meetings.bna.org.uk/bna2019/bsn-stream
Support for BSN members
We would love to see as many members at the Festival as possible and are therefore offering the following support for members of 6 month's standing at the time of the event. The BSN will:
Pay the £140 registration fee for Early Stage Researchers and all students.
Reduce the full member registration to £140 (subsidising £130)*.
Provide £200 to every member towards travel and accommodation.
Provide up to £150 for travel grant for Early Stage Researchers (including postgraduate students only) when abstracts are submitted.
When registering, please select the BSN member option and state your membership number. Once you have registered and booked your travel and accommodation, please fill in the forms below and send them to theteam@neuroendo.org.uk to get reimbursed.
Please note, you must have had 6 months membership prior to the start of BNA2019 and have signed up for BSN 2019 membership in order to be reimbursed. Renew your BSN membership for 2019 via mySociety.
Forms for reimbursement