Australasian neuroendocrinologists adopt JNE as official journal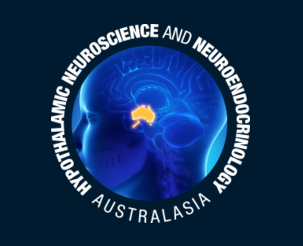 Journal of Neuroendocrinology (JNE) was adopted as the official journal of Hypothalamic Neuroscience and Neuroendocrinology Australasia in January 2020. Hypothalamic Neuroscience and Neuroendocrinology Australasia (HNNA) is a membership group for Australasian neuroendocrinologists and neuroscientists interested in the interactions between hormones and the brain and their critical roles in many important body processes including development, metabolism, reproduction and responses to stress.
On adopting JNE as their official journal, newly appointed HNNA President, Dr Zane Andrews, said:
"JNE is a great choice for HNNA. It provides high quality review and editorial input, and publishes excellent papers in our field that are highly relevant to our members. Our members publish regularly in JNE – so we were more than happy to adopt it as our official journal. Moreover, JNE has been a great supporter of the field, sponsoring meetings all around the world, and helping the BSN provide amazing support for its members through conference travel awards and small project grants. Because of this, the BSN is already well represented among HNNA members! We look forward to hosting a BSN meeting in our part of the world sometime - think how much fun that would be!"
Professor Julian Mercer, JNE Editor-in-Chief (@JNE_Editor), commented:
"We are delighted JNE is now the official journal of HNNA. We are proud the journal is a truly international publication for neuroendocrinologists across the globe."
HNNA is a society affiliated to the International Neuroendocrine Federation (INF) – HNNA members are automatically members of the INF and can receive discounted registration for the International Congress of Neuroendocrinology in Glasgow in 2022 (to be hosted by the British Society for Neuroendocrinology).
HNNA holds a main meeting every two years for neuroendocrinologists and neuroscientists in Australia, New Zealand and South-East Asia and has a regular newsletter with the latest updates from the group. As part of the new relationship as official journal to HNNA, JNE hopes to publish articles and reviews as an output from HNNA's biennial meetings. JNE is published by Wiley and is also the official journal of the British Society for Neuroendocrinology and the Pan American Neuroendocrine Society, and an official journal of the European Neuroendocrine Association and the International Neuroendocrine Federation.