EVENT: ICN 2022
When:

7-10 August 2022

Where:

SEC Glasgow

Abstract Deadline:

Now closed

Registration Fee:

See icn2022.org

Website: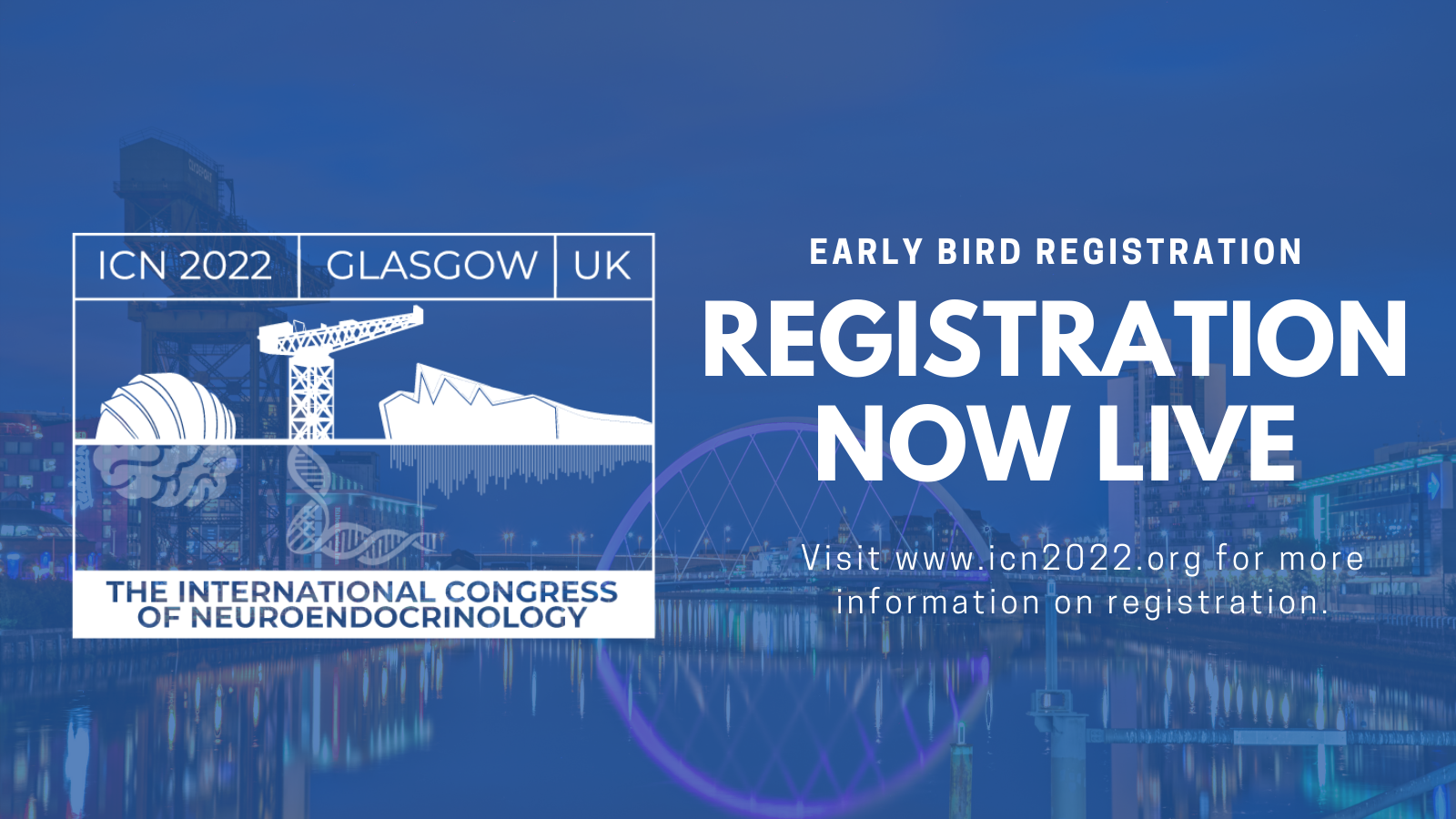 BSN is hosting International Congress of Neuroendocrinology in Glasgow, UK in 2022 (ICN2022). The BSN Annual Meeting will be part of ICN 2022.
The 2022 International Congress of Neuroendocrinology (ICN 2022) is the place to discover world class science and be part of fully inclusive networking and interaction between all members of the international neuroendocrine community.
The Congress will be held on 7-10 August 2022 at SEC Glasgow, Scotland.
ICN 2022 promotes fairness and inclusivity within the neuroendocrine community, through a number of specific travel awards for neuroendocrinologists from developing and low income countries to attend ICN2022 in Glasgow.
Abstract submission now closed.
Registration bursaries for BSN members available
The British Society for Neuroendocrinology (BSN) are delighted to offer its members a limited number of registration bursaries to attend ICN 2022.
Please check your emails for further information on how to get the bursaries.
Register: icn2022.org/register
Deadlines
Programme
Programme at a glance: https://icn2022.org/programme-at-a-glance/
Confirmed speakers
Geoffrey Harris lecture (sponsored by the International Neuroendocrine Federation, INF)
Professor Rae Silver, Columbia University in the City of New York (USA)
Topic: Circadian clocks
Mortyn Jones lecture (sponsored by BSN)
Dr Liisa Galea, University of British Columbia, Canada
Topic: Sex hormones and behaviour
HNNA lecture (Sponsored by HINNA - Hypothalamic Neuroscience and Neuroendocrinology Australasia)
Professor Dave Grattan, University of Otago, New Zealand
Topic: Prolactin and behaviour
JNS lecture (sponsored by the Japanese Neuroendocrine Society, JNS)
Professor Hitoshi Ozawa, Nagasaki University, Japan
Topic: Anatomy/Physiology of Kisspeptin and HPG axis
Claude Benoit Lecture (Sponsored by the French Neuroendocrine Society)
Professor Sebastian Bouret, University of Lille, France
Topic: Early life origins of obesity and diabetes
PANS Lecture (sponsored by the Pan American Neuroendocrine Society)
Dr Sonia Lupien, University of Montreal, Canada
Topic: Effects of Stress on Cognition
History of Neuroendocrinology (Sponsored by INF)
Professor Gareth Leng, University of Edinburgh, UK
Topic: To be decided
Inaugral Wylie Vale Public lecture (Sponsored by the congress)
Professor Giles Yeo, University of Cambridge, UK
Topic: Genes, diet and obesity