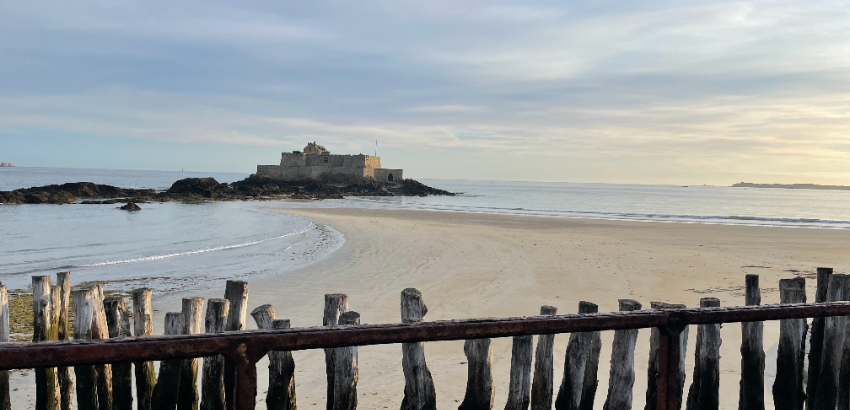 Parental Brain 2022: The 7th International Meeting on the Neuroscience of Parenting
Written by Dr Jodi Pawluski, local co-organizer
On May 16-18th we hosted Parental Brain 2022, the 7th International Meeting on the Neuroscience of Parenting in beautiful St Malo, France. The key sponsor of our meeting was Journal of Neuroendocrinology and we look forward to partnering with JNE in future for many more Parental Brain Meetings.
Parental Brain Meetings join international experts who study parenting, the parental brain, parental physical and psychological health. At Parental Brain 2022 we had over 120 participants, the majority of which were in person, but also a significant number (40+) online. Participants and speakers came from around the world to talk about recent research on the neuroscience of parenting.
The meeting covered a number of topics over the 2.5 days including the long-term impact of parenting on the brain, neural mechanisms mediating parental behaviour, parental brain changes in other animals (apart from humans and lab rodents), parent-offspring interactions and perinatal mental health.
Keynote talks were by Prof Pilyoung Kim (University of Denver), discussing her work on how stress can influence brain adaptation to motherhood, Prof Dave Grattan (University of Otago), discussing the important role of prolactin in parenting, and Clémentine Sarlat (Journalist, Influencer, La Matrescence podcast) discussing the importance of sharing our research on the parental brain with the general public. We also had an important workshop by Dr. Cindy Hovington of Curious Neuron (curiousneuron.com) on using social media for science communication and outreach to parents.
Six young investigators were awarded a PB2022 Journal of Neuroendocrinology Young Investigator award and presented their research in a symposium at the meeting. The PB2022 JNE YI were Sejal Mistry (Texas A&M University, USA), Dr. Hannah Lapp (University of Texas at Austin, USA), Shannon Powers (University of Denver, USA), Luisa Demarchi (University of Regensburg, Germany), Magdalena Martínez-García (Instituto de Investigación Sanitaria Gregorio Marañón, Spain) and Judith Swart (University of Otago, New Zealand).
We're looking forward to a Parental Brain 2022 Special Issue in the Journal of Neuroendocrinology which will consist of reviews and original research manuscripts from the JNE YIs, speakers and keynotes, as well as meeting attendees. The special issue will be edited by Prof Oliver Bosch, Prof Paula Brunton and Dr. Jodi Pawluski.
The research on the neuroscience of parenting is rapidly increasing and we look forward to many successful meetings in the future. The next Parental Brain meeting will take place in 2025. More details to come. Follow @ParentalBrain on twitter or @parental.brain on Instagram for more information and how to participate in this exciting area of neuroscience.