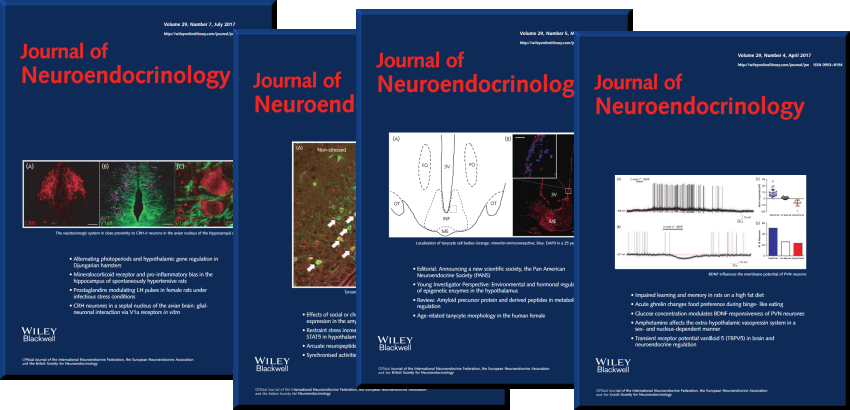 NEWS: Focus on China - a collection of papers
Journal of Neuroendocrinology Editors are delighted to present a Virtual Special Issue of published manuscripts by Chinese authors from the last 4 years. The paper collection has been collated to recognise the growth in biomedical research in China and the resulting increase in submissions. The papers in this Virtual Special Issue, which are free access as part of the Special Issue, cover a range of topics including growth, obesity, and application of brain imaging technology to investigate the interaction between sex hormones and brain structures.
Journal of Neuroendocrinology is an international journal, publishing high quality original research and contemporary review articles from the world-wide neuroendocrine community following a rigorous peer review process. The Editors look forward to receiving more reports of high quality, innovative neuroendocrine research from Chinese labs over the coming years and to disseminating these findings to the wider neuroendocrine community, thus promoting both Chinese neuroendocrinology and international scholarship.
Julian Mercer (Editor-in-Chief), Aberdeen, UK
Perry Barrett (Deputy Editor-in-Chief), Aberdeen, UK
Xiao-Dong Wang (Editorial Advisory Board), Zhejiang, China
---
Journal for Neuroendocrinology is the official journal for the British Society for Neuroendocrinology and the Pan American Neuroendocrine Society, and an official journal of the European Neuroendocrine Association and the International Neuroendocrine Federation.