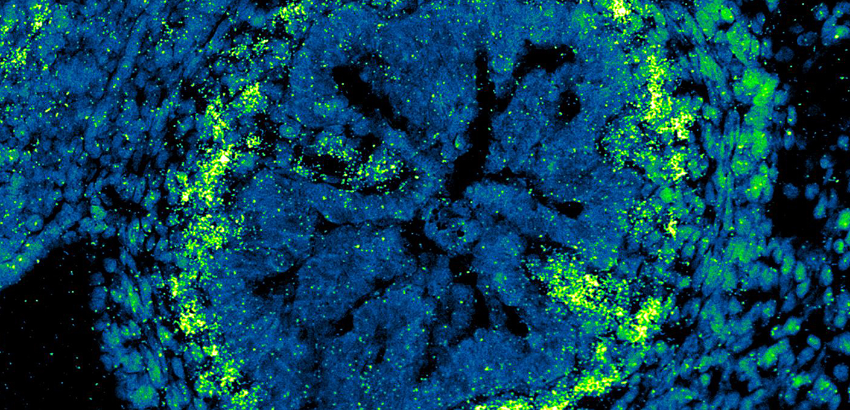 EVENT: BSN Annual Meeting 2021 - 4th Joint meeting with Société de Neuroendocrinologie
When:

22-24 September 2021

Where:

Online

Abstract Deadline:

1 July 2021

Registration Deadline:

Early bird 12 July 2021

Registration Fee:

From 40 EUROS - see below

Website:

https://bsn-sne2020.sciencesconf.org/
We are delighted to announce that the 2021 British Society for Neuroendocrinology (BSN) annual meeting is being held with the Société de Neuroendocrinologie (SNE). This will be the fourth joint meeting between the two societies and will be a virtual meeting.
This will be an exciting three days of talks from the 22-24 September 2021 with speakers from early career to senior research level reflecting a wide variety of neuroendocrinology research taking place across the globe.
Do not miss the plenary lectures in memory of Mortyn Jones presented by Professor Waljit Dhillo (Imperial College London) and Alison Douglas presented by Professor Steven A Brown (University of Zurich).
Conference website: bsn-sne2020.sciencesconf.org
Apply for awards
Early career researchers (ECRs) and undergraduates are invited to apply for the Michael Harbuz Prize and Julia Buckingham Award - deadline for both 1 July 2021. Winners will present at the BSN-SNE meeting:
How to register
The BSN will reimburse the early bird registration fee of €70 for full members or €40 for ECR/technician members. The application form to apply for reimbursement can be found on the BSN grants webpage.
Register via the conference website: bsn-sne2020.sciencesconf.org/resource/page/id/7
Profile

Early registration

(until 12 July 2021)

Late registration

(after 12 July 2021)

Academic SNE or BSN members

70 €

100 €

Academic non member

120 €

130 €

Student/Postdoc/technician SNE or BSN members

40 €

50 €

Student/Postdoc/technician non-member

75 €

80 €

Private

120 €

130 €
Submit an abstract
Abstract submission deadline: 1 July 2021
Submit your abstract via the conference website: bsn-sne2020.sciencesconf.org (you must have registered before submitting your abstract in order to receive the login details)
Programme
See full programme on the conference website: bsn-sne2020.sciencesconf.org/program
Wednesday, September 22, 2021
| | | |
| --- | --- | --- |
| TIME | EVENT | |
| 09:00 - 09:30 | Welcome introduction | |
| 09:30 - 11:30 | Symposium 1 : Development and Plasticity of Neuroendocrine Systems Involved in Metabolic Regulation | |
| 11:30 - 12:00 | Coffee break/ Informal meeting time | |
| 12:00 - 13:00 | Jacques Benoit Conference - Pr Joëlle Cohen-Tannoudji | |
| 13:00 - 13:30 | Lunch/ Informal meeting time | |
| 13:30 - 14:30 | Posters - Poster session 1 | |
| 14:30 - 15:30 | Oral presentations | |
| 15:30 - 16:00 | Coffee break/Informal meeting time | |
| 16:00 - 17:00 | Speed networking Event | |
| 17:00 - 18:30 | Annual General Meeting BSN or SNE | |
| 18:30 - 19:30 | Conference Lay public - Dr Sakina Mhaouty-Kodja | |
Thursday, September 23, 2021
| | | |
| --- | --- | --- |
| TIME | EVENT | |
| 09:30 - 11:30 | Symposium 2 : Towards a dynamical understanding of stress, sleep, and metabolism | |
| 11:30 - 12:00 | Coffee break/Informal meeting time | |
| 12:00 - 13:00 | Mortyn Jones Memorial Lecture - Pr Waljit Dhillo | |
| 13:00 - 13:30 | Lunch/Informal meeting time | |
| 13:30 - 14:30 | Posters - Poster session 2 | |
| 14:30 - 15:45 | BSN and SNE Young investigator awards - Michael Harbuz Lecture (30') SNE Young Investigator (30') Julia Buckingham Award (15') | |
| 15:45 - 16:15 | Coffee break/informal meeting time | |
| 16:15 - 18:15 | Symposium 3 : Emerging concepts in the central control of fertility or of ovulation | |
| 18:15 - 18:30 | Coffee break-Informal meeting time | |
| 18:30 - 19:30 | Virtual Escape Game - Mixed BSN/SNE teams | |
Friday, September 24, 2021
TIME
EVENT
09:30 - 10:30
Alison Douglas lecture - Dr S.A. Brown
10:30 - 11:30
SNE ESR Invited Lecture - TBA
11:30 - 12:00
Coffee break/Informal meeting time
12:00 - 13:00
Oral presentations
13:00 - 13:30
Lunch/Informal meeting time
13:30 - 14:30
Posters - Poster session 3
14:30 - 16:30
Symposium 4 : New insights in the hypothalamic circuitry regulating energy metabolism: physiological and pathophysiological implications
16:30 - 17:00
Coffee break/Informal meeting time
17:00 - 18:00
Poster and oral communications Prizes, Closing remarks
Photo: Apelin receptor in mouse gut smooth muscle