EVENT: BSN Annual Meeting 2020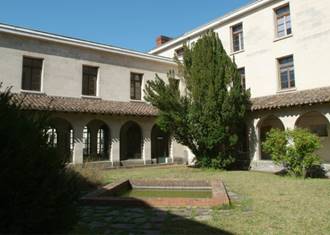 The BSN Annual Meeting 2020 will be held as a joint meeting with the Société de Neuroendcrinologie (SNE). This fourth joint annual meeting with the Société will be in Bordeaux, France, in September 2020.
When: 23-25 September 2020
Where: L'Agora du Haut Carré Bordeaux, 33400 Talence, Bordeaux, France
Registration: TBC
Call for symposia - now closed
We are calling for symposium proposals to be selected by the BSN and SNE scientific councils.
Symposia criteria
Each symposium should last for 2 hours (4 x 30 min) and should:
Be proposed by one SNE member one BSN member (co-chairmen)
Have 4 talks (not exclusively BSN or SNE members)
We suggest avoiding subjects previously chosen in recent meetings
Symposia demonstrating a diversity of membership will be looked at favourably
How to submit a symposium proposal
Please send your proposals to both laurence.dufourny@inra.fr and Preeti.jethwa@nottingham.ac.uk. Proposals should include:
Name/address/email from organizers
A title, a short description (150 words approx.) for the symposium
Names/addresses of speakers and titles for their talks
Deadline: 25 September 2019
Registration and travel fees will be covered for speakers.