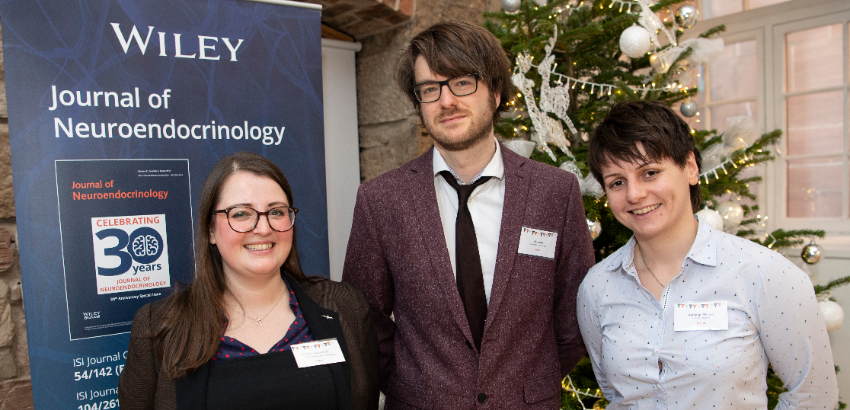 Could you be the next BSN Deputy ECR Representative?
We are looking for the next Deputy Early Career Researcher Representative to sit on the BSN committee. This is a great opportunity to get involved with the society, see how things work, and drive representation of your fellow ECR members.
As part of this role you will be expected to attend quarterly BSN board meetings at various locations in the UK and work closely with the existing ECR representative - Dr Ashleigh Wilcox, to establish and evolve initiatives that support and develop the early career members of the society. Recent initiatives developed by the current ECR representatives include the summer webinar series and the upcoming mentoring initiative. In your second year in the role, you will become the senior ECR representative and will be joined by a new deputy to continue your collaborative efforts.
This is a highly rewarding and exciting opportunity for an engaging and enthusiastic ECR, and we welcome self-nominations from early career researchers at all levels. Since this is a two-year appointment and requires significant input, applicants are advised to discuss your application with your supervisor and/or line manager.
Eligibility
Eligible members will have received an email with instructions. Applicants must be early career members of the BSN (anything below full academic and corporate members).
How to apply
To apply, please email a short manifesto (no more than 300 words) introducing yourself and explaining what you would bring to the role to the current representatives Dr Rebecca Dumbell (rebecca.dumbell@ntu.ac.uk) and Dr Ashleigh Wilcox (ashleigh.wilcox@bristol.ac.uk) by 5 pm BST on Friday 17 July 2020. An ECR member election process will follow.
For the purposes of this appointment, please note that ECR refers to individuals up to postdoc level or equivalent (i.e. non-tenured). We particularly welcome applications from researchers from marginalised groups and specifically minority ethnic groups.
----
Image L-R: Dr Rebecca Dumbell, BSN ECR Representative, Dr Ashleigh Wilcox, BSN ECR Deputy Representative and Dr Jo Lewis, outgoing BSN ECR Representative, at the BSN ECR Symposium Neuroendo Celebrate event in December 2019.