23rd International Symposium on Regulatory Peptides
When:

15 August 2021

Where:

Acapulco Diamante, Mexico

Registration Deadline:

1 August 2021 (Early bird 10 July 20021 and advanced 31 July 2021)

Registration Fee:

USD 400 (early bird) for INF member societies

Website:

http://regpep2020.unam.mx/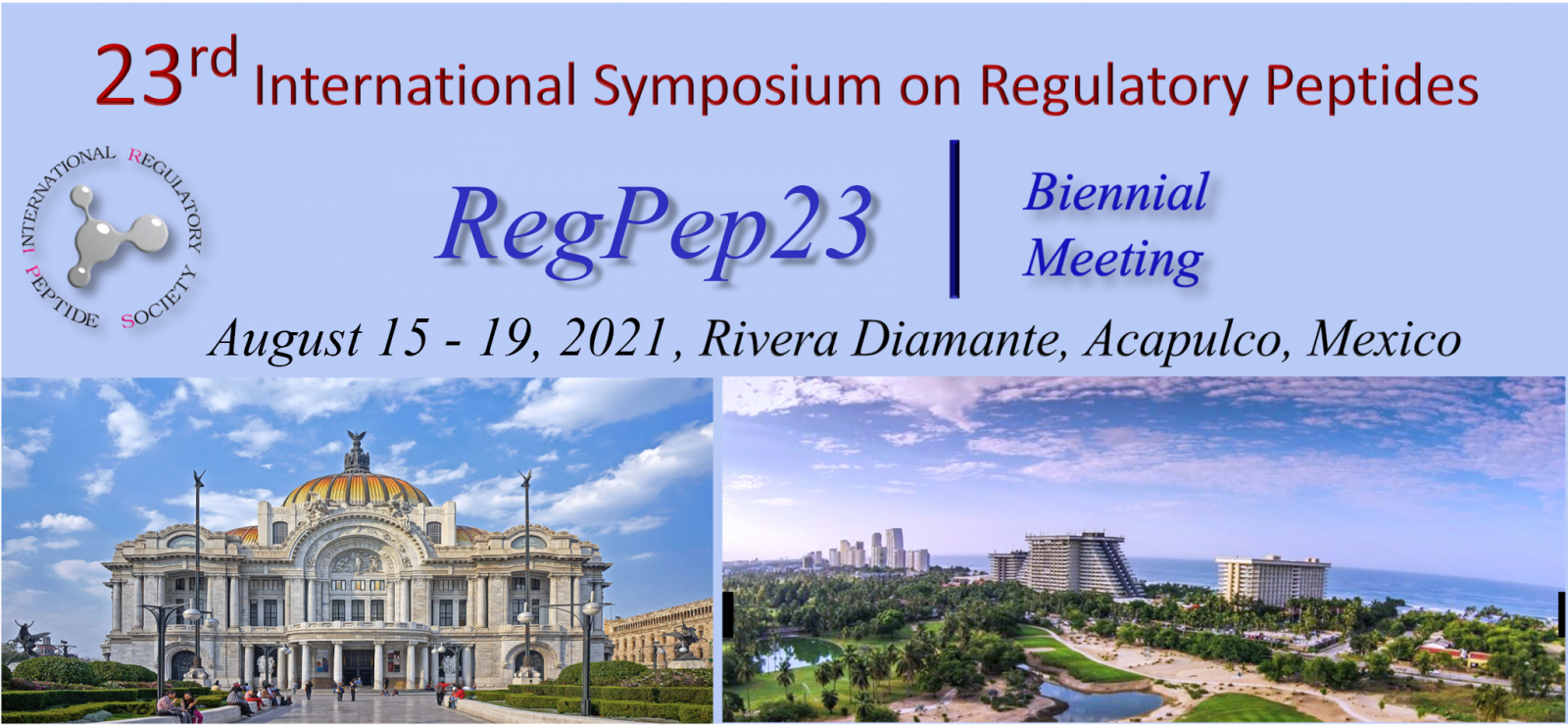 The International Symposium on Regulatory Peptides under the auspice of the International Regulatory Peptides Society has been held every two years in various countries all over the world, starting in Asilomar (USA, 1976). The 23rd International Symposium on Regulatory Peptides, RegPep23, with the specific theme of Regulatory Peptides in Brain-Body Interaction, under the auspices of the International Regulatory Peptide Society (IRPS), will be held on August 15-19, 2021 at the Resort and Conference Center Princess Mundo Imperial, in the newly developed Riviera Diamante, Acapulco, Mexico.
RegPep biennial meetings are unique venues for basic and clinician scientists studying the physiology and pathophysiology of peptide actions, integrated from a brain-body-behavior perspective in health and disease. In addition, each RegPep conference aims to recognize outstanding contributions to peptide regulation in systems biology, to support diversity and under-represented groups, to promote best practices in the biomedical sciences, and to provide networking and mentoring opportunities.
Programme
Anticipate unique & intense scientific and social experience in this first ever hybrid Regulatory Peptide meeting. Featuring latest developments in basic, translational and clinical regulatory peptide research, the program features keynote lectures by and conversations with some of the most extraordinary scholars and researchers of the field, including George Fink, Dick Swaab, Tomas Hokfelt, Greti Aguilera, Carmen Sandi, Valery Grinevich, Gareth Leng, Rick Samson.
Registration
All members of the International Neuroendocrine Federation member societies get reduced registration fees. The British Society for Neuroendocrinology is a member of the INF.
Find out more and register today: regpep2020.unam.mx
The symposium is supported by the Journal of Neuroendocrinology through the Symposium Support Grant.
The Journal of Neuroendocrinology is owned and managed by the British Society for Neuroendocrinology.